Are you considering a move to Henderson, NV? If so, you're in for a treat, as this city is home to some of the state's most luxurious neighborhoods and top-rated schools. This southern Nevada city has grown significantly in the past few years and shows no signs of slowing down for the years to come. But what makes living in Henderson, NV, so special? Read on to learn more about what makes Henderson a fantastic city to call home.
The weather in Henderson is great - it's sunny and warm most of the year!
The climate in Henderson is sunny and warm year-round, with an average annual temperature of around 70°F. Summers tend to be hot, often reaching highs in the upper 90s or even higher, while winters are mild and comfortable. There are approximately 300 days of sunshine each year in Henderson, so residents can always enjoy the sunny skies if they choose.


The "rainy season" is from December to March, although usually the rainfall is minimal and a welcomed reprieve from the desert climate. Overall, living in Henderson means enjoying warm, sunny days almost every day of the year. Whether you are chasing after your kids at the park or enjoying a romantic dinner on the patio of your favorite restaurant, you can always look forward to that signature Nevada glow. So if you're considering moving to this picturesque city, start planning now—there's no better time to experience everything this vibrant city has to offer!
There are plenty of things to do in Henderson, including shopping, dining, and outdoor activities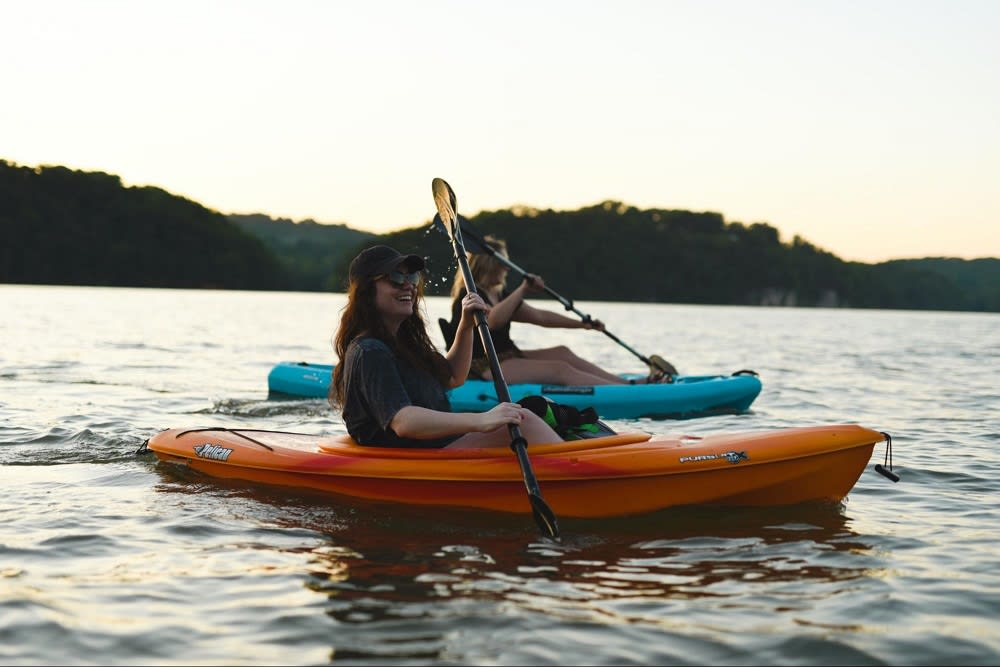 Photo courtesy of Unsplash
Whether you're looking for upscale shopping and dining spots, stunning outdoor spaces to explore, or a wide range of recreational activities, Henderson has it all. With shops like the Galleria at Sunset and restaurants like The Capital Grille, this bustling city is one of the premier destinations for shoppers and foodies alike. And with beautiful parks like Lake Mead National Recreation Area just minutes away, it's easy to find space to get outside and enjoy some fresh air and a relaxing body of water. If you're thinking about moving to Henderson, NV, rest assured that there is plenty to do to keep you entertained. Whether you're looking for the perfect retreat for a weekend brunch or a spot for a relaxing day hike, Henderson is a wonderful place to be.
You'll be close to Las Vegas but without all the hustle and bustle
If you're looking for an idyllic mix of city living and suburban peace and quiet, Henderson, NV, real estate is the place for you. Just minutes away from the glitz and glamour of Las Vegas, this pristine and charming city has everything you could ever want: great restaurants, beautiful parks, world-class entertainment options, and a thriving arts scene. But while it offers all of the amenities that make city life so exciting, Henderson also boasts a laid-back and tranquil atmosphere that's perfect for those who crave a sense of calm amid the chaos.


Whether you're looking to buy your first home or simply want to escape the hustle and bustle of big-city life for a bit, Henderson is sure to be your ideal destination. So if you're planning to move to a beautiful city with access to world-class cultural amenities, Henderson is an excellent option.
The local economy in Henderson is strong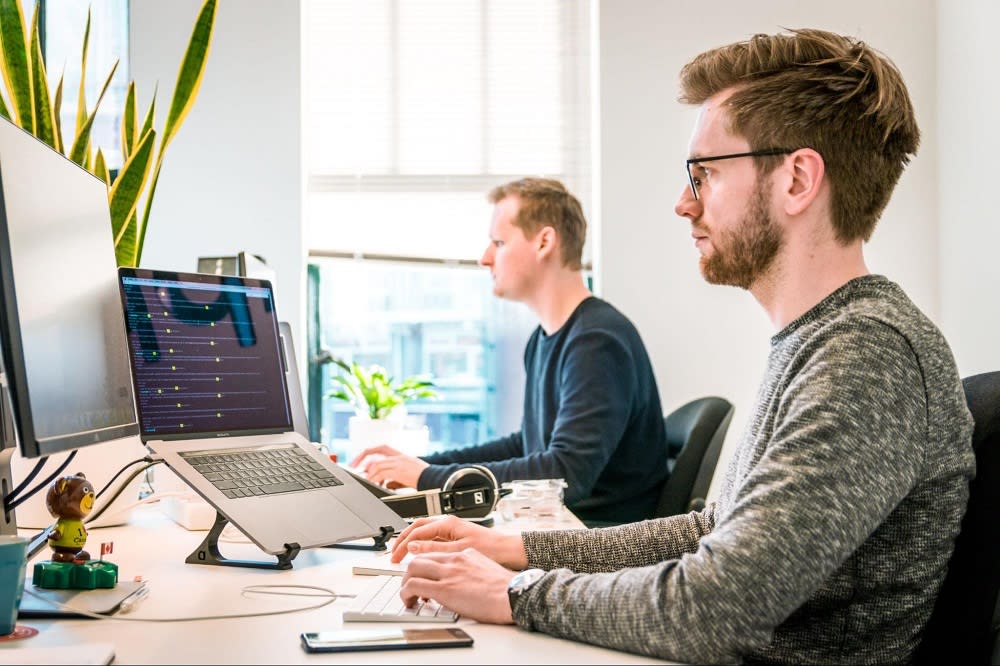 Photo courtesy of Unsplash
Henderson, NV, offers residents a thriving local economy. With its proximity to Las Vegas and its eclectic mix of industries, Henderson is a magnet for skilled workers and talented entrepreneurs. Whether you're starting your own business or enjoying a career in one of the many well-respected companies based here, you'll find that this city has everything you need to thrive. From top-notch schools and world-class healthcare to an abundance of entertainment options and stunning natural scenery, Henderson truly has it all. So if you're looking to take your life to the next level, look no further than Henderson. It's the perfect place to live in and invest, as the economic future for the city is promising.
Henderson hosts many annual events
Situated in the southern part of Nevada, Henderson is a thriving city that offers plenty of exciting annual events for residents and visitors alike. One of the most popular yearly events in the city is Porchfest, an outdoor concert series that features talented musical acts from a variety of genres. As a local favorite, Front Porch Fest draws large crowds every year and provides a fun, laid-back atmosphere for concert-goers to enjoy.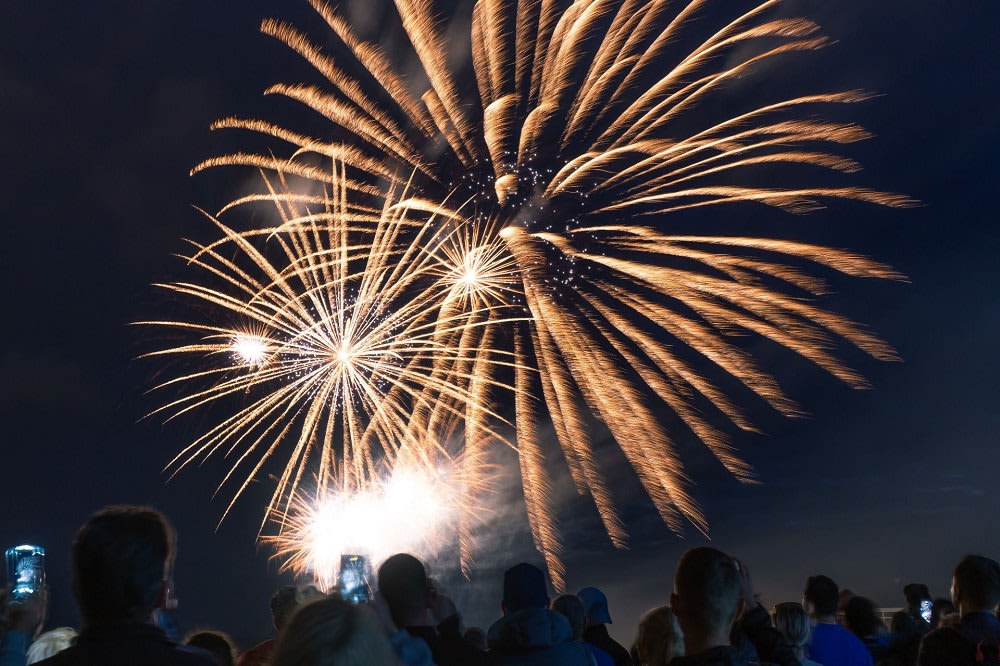 Photo courtesy of Unsplash

Another popular event in Henderson is the Annual Art Hop, an art fair that takes place each spring at various venues throughout the city. An exceptional showcase for local artists and their works of art, this popular event is not to be missed by anyone who appreciates art or wants to support their local community. Finally, no winter would be complete without Winterfest, a celebration that includes festive family-friendly activities, such as ice skating, sledding, and fireworks shows. Whether you're new to the area or a longtime resident looking to explore your city's culture, these exciting annual events are sure to leave you wanting more!
Henderson has exceptional hospitals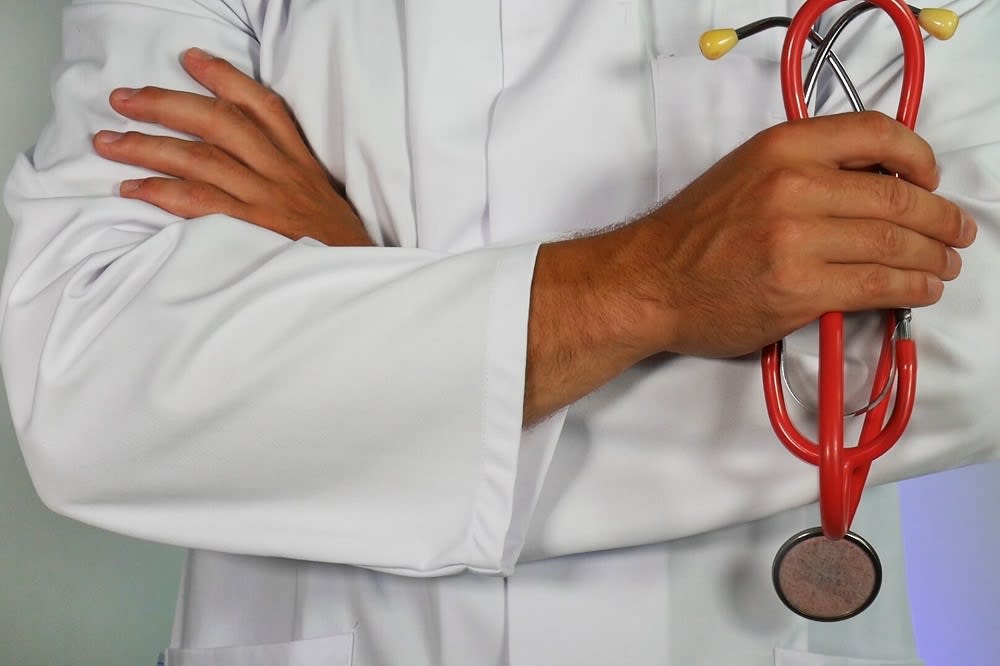 Photo courtesy of Unsplash
If you're planning to move to Henderson, NV, you'll be thrilled to learn about the exceptional healthcare options available in this city. With world-class hospitals and an impressive range of specialty clinics, you can rest assured knowing that there is always a top-notch medical facility close at hand when needed. Whether you need routine care or require specialized treatment, Henderson's healthcare system is sure to meet all your needs with expertise and efficiency. So if you're looking for peace of mind as well as living in a beautiful and welcoming community, choose Henderson for your next relocation.



*Header photo courtesy of Unsplash